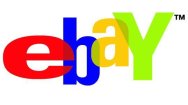 We have previously posted an article outlining our top postage tips for eBay buyers and sellers who are regularly trading over the worlds biggest online market place. The secret to success when selling anything is to keep your costs as low as possible to make sure you are not out of pocket, and to ensure that you maximise your profits if you are trading as a business. One of the costs which can not be avoided when buying or selling over eBay, or indeed any internet business, is the cost for delivering your products.
The parcel delivery and courier services industry is highly competitive currently, which is an ideal opportunity for you to shop around. With tough competition, couriers are forced to reduce their prices as low as possible in order to remain competitive. For you, this makes finding a cheap parcel delivery service easy to find.
But with so many parcel delivery services to choose from, how do you know which one is going to be the best to use? Is the cheapest going to be reliable? If you pay a little bit more will you get a better service? Whilst it is important for any business trading through eBay or any online shop to find the cheapest prices possible, it is equally important not to compromise on quality as this can reflect badly on your business. Be prepared to shop around. Compare not only the prices but also what you will receive for the price. Are you guaranteed delivery within 5 working days? Does the price include any insurance cover?
Not all parcel delivery services will offer you like for like quotations and you will need to think about what you need out of their services. Is speed of delivery a priority? If this is the case you are likely to pay more to reduce the transit times.
Researching potential suppliers and identifying what your costing options are will no doubtedly reward you with lower overheads and more profit. By lowering your parcel delivery charges you will appear much more competitive which may attract new or return custom. As with running any business, it can often be difficult to find the time to shop around. To reduce the amount of time you spend on your research, try looking for third-party parcel delivery or courier service 'brokers'. They should be able to provide you with price comparisons for all the main parcel delivery providers; such as DHL, UPS, TNT or FedEx. This will cut down on the amount of time you spend entering your parcel dimensions into a website. To get prices from each supplier individually would take 4 times as long!
The added advantage of using a third-party parcel delivery service is that they can usually offer discounted rates for the services of established courier providers. It is often cheaper going through them than direct to the likes of DHL, TNT, FedEx, or UPS due to the volume of shipments they pass on and you will receive the same service. For further parcel delivery advice and tips relating to trading on eBay, please read our article; Top Postage Tips for eBay Buyers.