eBay is the world's most recognised online marketplace, with individuals and small businesses trading through it on a daily basis. eBay provides users with easy access to buy and sell merchandise online, and has the capacity to enable them to reach an audience on a local, national and international level. The following guidelines provide some useful tips to help you send or receive parcels purchased through eBay with ease and efficiency.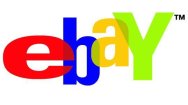 1. Make sure you are not paying over the odds for your postage
You may have made huge savings by winning your dream item at auction for a fantastic price. Make sure you don't pay over the odds to get it delivered by suggesting to the seller that you will arrange your own delivery service. Get some comparative quotes from parcel delivery carriers to ensure the seller is charging you a reasonable fee.
If you are selling on eBay, make sure your postage costs are as low as possible. This will attract positive feedback from your customers and they will be more likely to buy from you again. Low postage fees reduce your overheads so shop around - your customers don't want to feel as though they are being over-charged.
2. Securely Package your Parcel
Any parcel being sent by courier or mail service is at risk of damage during transit. Make sure you securely pack with strong materials to reduce the risk of damage and to avoid receiving negative feedback or having to deal with returned items. Corrugated boxes are ideal for protective packaging.
If you are reinforcing flimsy items with corrugated sheets, make sure the ribs of the corrugated sheets don't lie in the same direction, otherwise the package will be easily bent. When using Jiffy bags, don't rely on just the sticky strip. These can often be of poor quality. Reinforce Jiffy bags with extra tape to make sure they stay sealed and this will also serve as extra padding. Refer to our earlier entry on
DHL Packaging Advice for Safe Parcel Delivery
.
3. Be selective with your Parcel Delivery Service
Thousands of eBay users use standard mail services such as
Royal Mail
and
Parcel Force
on a day-to-day basis but are they always getting the best value service? With a whole host of courier service around it is a very competitive market and well worth your while shopping round. Don't just go to the Parcel Delivery service direct, third-party courier companies resell the services of all of the top couriers at discounted rates. Further information on
choosing the best parcel delivery service is available here
.
4. Insure the package against loss or damage
Always check to see if your parcel is covered under any standard insurance. If you are using a courier service your parcel will often be covered up to a value of around £60. Take out extra insurance on expensive items to cover them for loss or damage. It usually costs around £5 extra and guarantees that neither you or your customer will be out of pocket if anything does go wrong during shipment. Let your customers know the insurance is in place as this reflects well on you and your business.
5. Cover yourself when you send and receive your parcel
Always check the weight and dimensions of your parcel before you send. This avoids any weight and size discrepancies with the parcel carrier. Most carriers will ask you to sign when your receive the goods. This is not only to confirm that the goods have been received, but to confirm that they have been received
undamaged
.
Always check the goods before you sign - even if they try to pressure you to sign without checking. This covers you if there is a problem and the item is damaged. Remember, it is their policy which states that you should sign to confirm that you have received the goods undamaged therefore they have to weight for you to check the goods - don't let them pressure you!